FE1711 is a mid-early June-bearing selection from Fresh Forward with a harvesting period roughly three days after Allegro and slightly earlier than Darselect. The plants of FE1711 give a healthy, balanced impression and have green to lime green, shiny leaves. The growth habit of FE1711 is compact and less vegetative than Allegro. FE1711 is also relatively heat tolerant and able to cope with periods of high temperatures.






The late-branching trusses, which have 7-8 flowers, are moderate in length, strong and bloom under the leaves. FE1711 is suitable for conventional and frigo cultivations, both in open field and in tunnel. With high resistance to Phytophthora cactorum, Verticillium and mildew, FE1711 can rightly be called a sustainable selection that's ready for the future.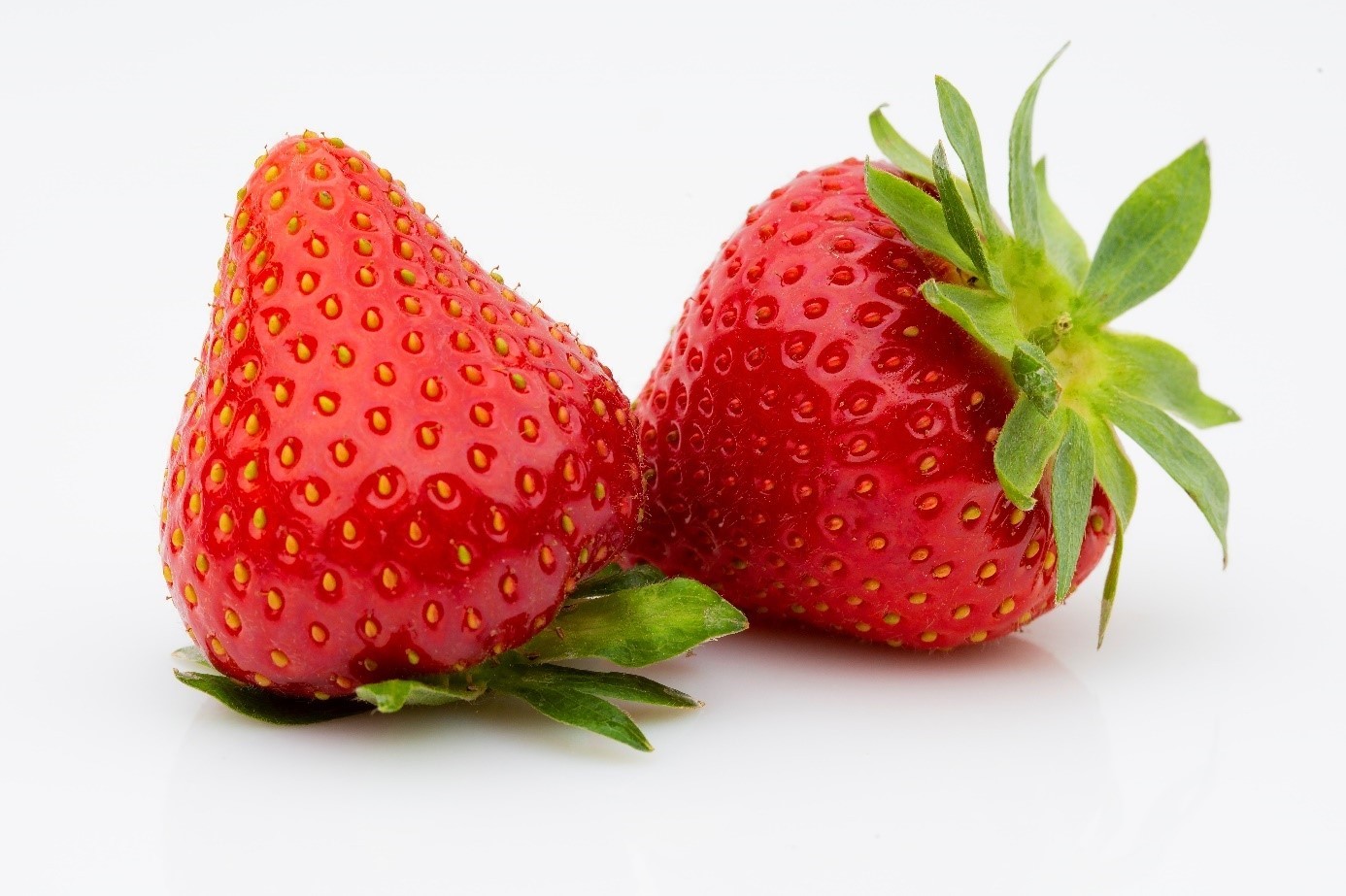 Fruit & Taste

FE1711 produces large, long, conical fruits with a very neat and uniform appearance. The fruits have a bright to intense red in colour, and very shiny. The presentation of FE1711 is excellent, even near the end of the harvest. From the second half of the harvest the fruit size barely decreases, and high fruit weights are achieved in comparison to Clery and Magnum. FE1711 has a characteristically juicy flavour with a high Brix.
The characteristic aroma is ideal for domestic sales, as well as for other commercial channels. FE1711 has a good shelf life and the fruits retain their gloss. A picking interval of two to three days is recommended to preserve the excellent fruit quality. FE1711 has a very relaxed growth habit and does not require an additional fertilisation strategy compared to other varieties.
An additional application of nitrogen of 25kg of pure N during the vegetative phase is sufficient to create sufficient leaf mass. A balanced potassium:calcium ratio of 7:2 is recommended during flowering and harvesting, in order to achieve a successful harvest. In addition, plants should be watered evenly and as required.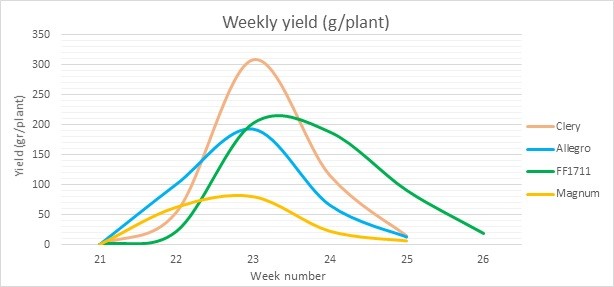 Harvest progression

FE1711 starts around three days after Allegro and Clery, after which production increases rapidly. In comparison to the other varieties, FE1711 demonstrates a constant harvest pattern without extreme peak production (Fig. 1). This means that the fruit size is better-maintained in comparison to the other varieties.